Patriot Day Sept. 11 Commemoration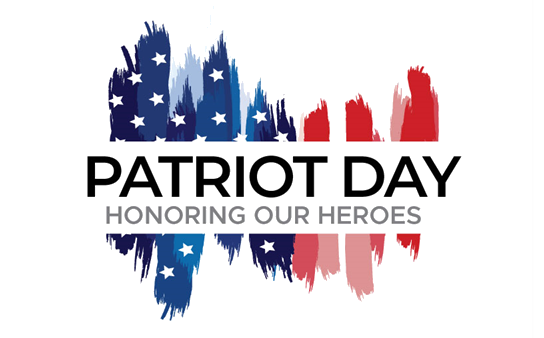 The Rotary Club of Johns Creek-North Fulton presents the 21st Remembrance of 9/11 Patriot Day Commemoration on Sunday, September 11, 2022, 8:30 – 9:30 AM at the Mark Burkhalter Amphitheater in Newtown Park.

Patriot Day, officially known as National Day of Service and Remembrance, is an annual observance on September 11 to not only remember the victims of the terrorist attacks in the United States in 2001, but also to honor the 415 First Responders who risked and gave their lives that day.

Guest Speaker: Lou Koon, Retired Colonel, US Army Reserve
Soloist Vanessa Edwards, Choral Director, Autrey Mill Middle School
Johns Creek Fire and Police Departments
Rotarians will be accepting donations to benefit the Johns Creek Public Safety Foundation in memory of the First Responders and innocent civilians who lost their lives that day.
Presenting Sponsor: Emory Johns Creek Hospital / First Responders Brunch Sponsor: Sugo
Newtown Park Amphitheater is located at 3150 Old Alabama Road, Johns Creek, GA 30022.
---
Updated by Kathy Smith
August 26, 2022 7:43 am